taking photos while waiting for a rummage sale to start.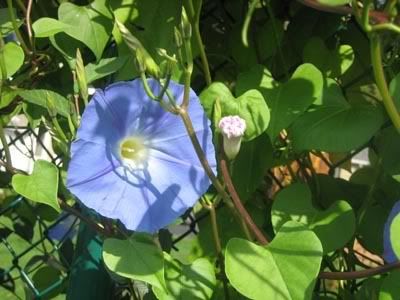 there was a huge gray chain link fence covered in morning glories.
a lesson that anything ugly can be made beautiful when nature is urged to run amok.
a blue painting, that would be something new for me. generally i am not attracted to the color.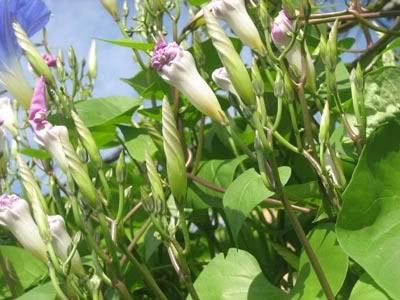 i love the morning glory's ornate spiral buds.
it turned out to be the best rummage sale ever.
why?
because i found an older, but in excellent working condition, paragon kiln for $50.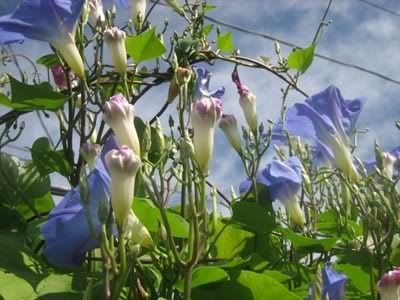 pmc beware.