dick & jeff mancrafting.
the buddies took jalapeno peppers and handily stuffed them with cheese, then they sewed them together with toothpicks and bacon.
the stuffed peppers were smoked on the grill in a special armadillo shaped vertical rack. i wish i had a picture of them cooked, but they got eaten very, very quickly.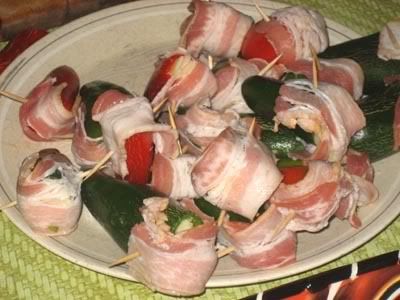 bacon is a particularly prized mancrafting material, it's like the pmc of mancrafting...