who doesn't love a flat rusty bottle cap?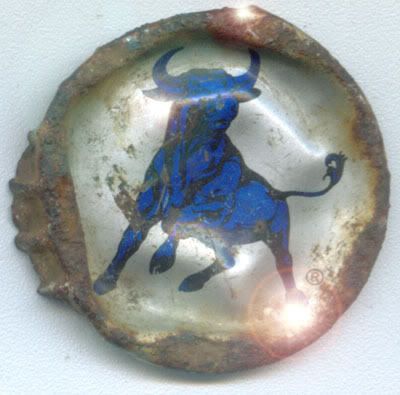 j'adore street trash bottle caps.
i have trained my whole family to pick them up for me.
before she left for college miss mango was always emptying them outta her pockets for me after school.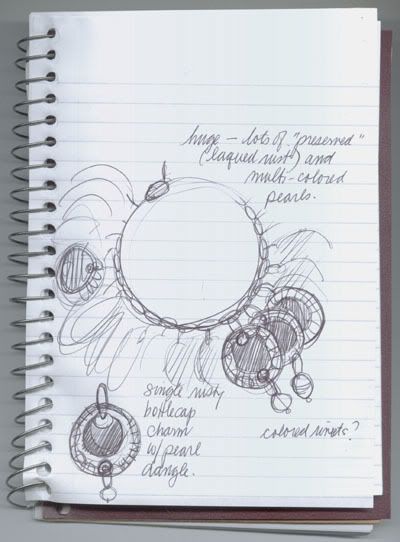 today i sketched out a quick idea for a bottle cap bracelet, something just for me.
no one else would want it... it's anti loot.
a big showy rusty charm bracelet with caps and pearls.
these are a pair of bottle caps i riveted awhile ago and have been wondering what to do with them next. all they each need is another riveted hole at the bottom to hold a festive colored freshwater pearl dangle.
a bracelet will take about a 30 of them - clatter, clatter, clatter.
detail of the top rivet.
q:
"honey, what are you wearing?"
a:
"sterling silver, street trash and pearls."
the new york dolls
-
trash