remember
tiger balls
?
today i finally finshed that bracelet i was rambling on about.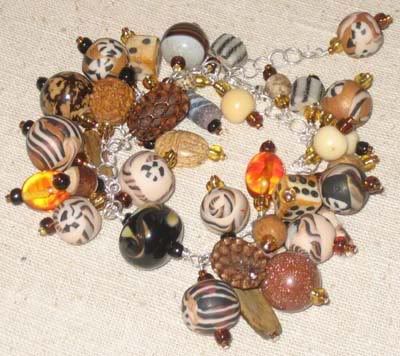 starting with a small sterling round link charm bracelet,
i clipped it in the middle and added one of my glass beads to make it long enough to have a nice tail and fit any size wrist.
then i started wiring on all the tiger ball sculpey beads.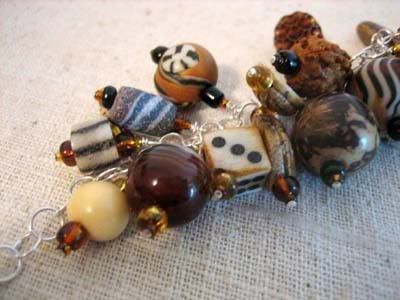 i went thru my bead stash and pulled out all kinds of brown stuff - wood, seed pods, amber, aventurine balls, bone dice, scarabs, agates, african glass beads and glass seed beads for the tips.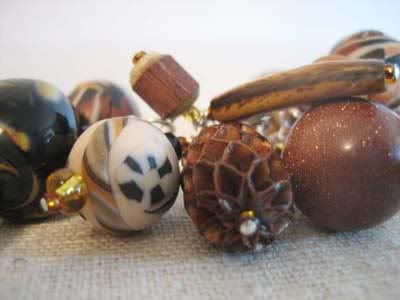 adding and adding and adding one headpin stacked with beads after another. the larger beads towards the center and the smallest at the sides, with one dangle on the end.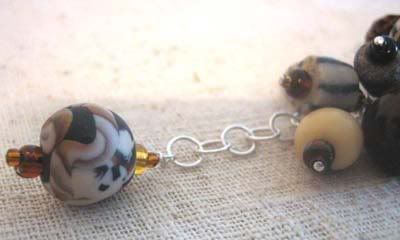 it makes a fun clunking jangling sound when it's on.