last night was the first meeting of the 2007 - 2008 season for the rochester knitting guild.
so, it is officially time to get knitting.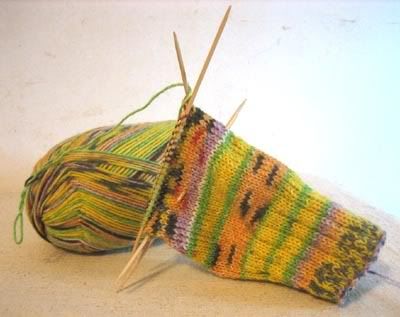 i have kicked off the season with a sock project. as the meeting was called to order at 7:00 i began casting these on.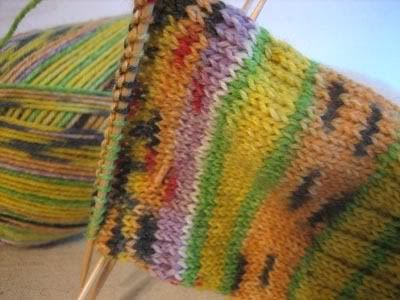 this is some fabulous opal self-patterning sock yarn. with self patterning yarn all you do is knit, the yarn is dyed in such a way that the pattern appears as the yarn is unwound off the skein.
this yarn came from miss emwee, she gifted it to me all the way from london. the color-way is based on a painting (see yarn wrapper above) by
friedensreich hundertwasser
- legendary painter, teacher, architect and madman.
i linked his name (in pink) to his wikipedia blurb - i urge you to read about him and be inspired.
i adore hundertwasser.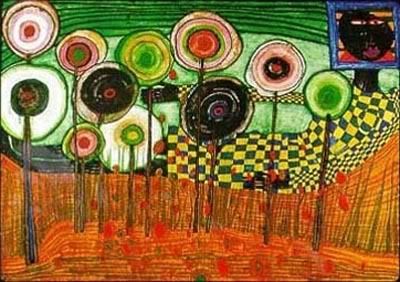 one of my favorite paintings.
if you live anywhere near rochester, and knit, i urge you come to a monthly meeting of the knitting guild. it is one of the oldest and largest in the country with over 400 members. yes, you sit in a room with 400 women and all of them are knitting - the vibe is incredible.