over the top - rewired
the second annual chandelier show at
more fire glass
is this friday night.
september 14th, 6-9 pm - 80 rockwood place, rochester, ny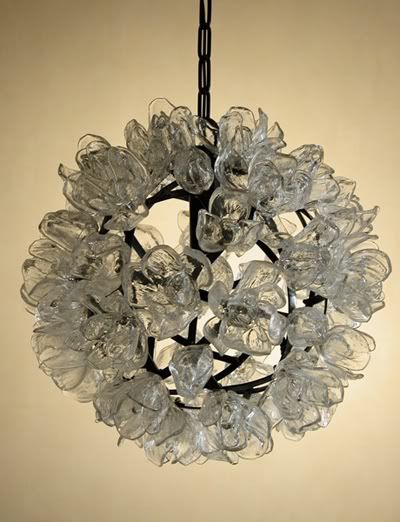 magnolias by
elizabeth lyons
- 60 hand sculpted flowers on a steel structure
i know a decorator who always says that "lighting is the jewelry of a room."
this show has artists from far and wide hanging their chandeliers at more fire, i got a sneak peak yesterday and there are some amazing light sculptures hanging from the rafters.
so, if you can make it, don't miss it. it's always a great party.
p/s - more fire glass is where i make my glass beads. so, if you're a beader, or dreaming of flames, come see what the flameworking studio looks like.