studies for a painting of cortland apples (my favorite variety - densely crisp and nicely tart)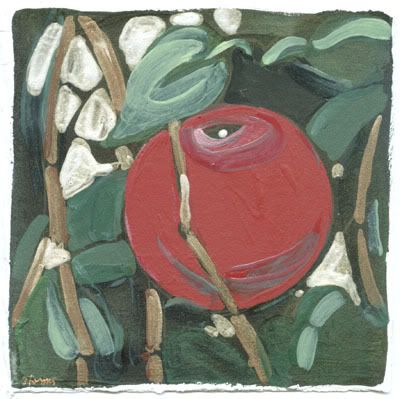 acrylic paints on rag paper, each one is about 5" x5"
these four little paintings will be for sale on sunday.
each year at this time i clean out the top drawer of my flatfile. all the little drawings and paintings (studies and toss offs) get shink wrapped and taken to be sold at the artist's row show.
the event is this sunday, september 23rd, 10 -4 at the public market here in rochester. it's just like the clothesline, except smaller, better and admission is free.
i will be set up in booth #65.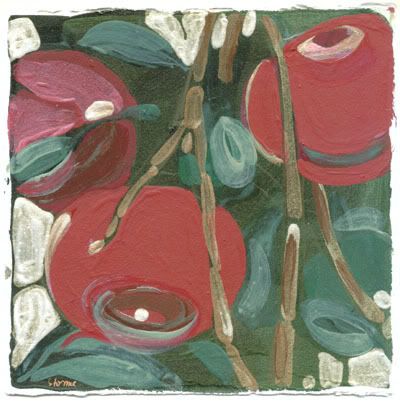 the weather is supposed to be gorgeous and i have almost 50 new pairs of earrings made.