new jewelry.
i found the top 'mother' piece of this brooch yesterday at an estate sale and knew almost immediately what i was going to make with it.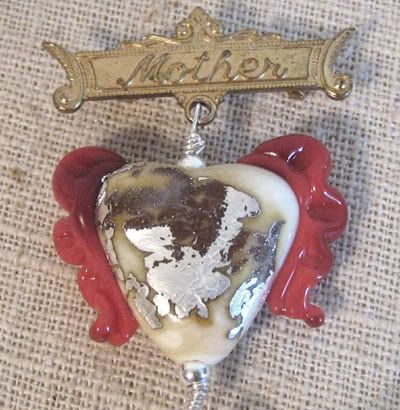 the winged heart bead was one i had made ages ago that was just waiting in a drawer.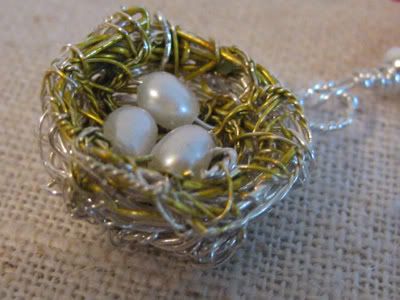 the little nest is something i made a month ago. i saw a similar one in the blog
'ornamental'
written by the amazing nina bagley and i want to credit her with the idea. her's are constructed rather differently from this one, they are much more orderly.
i have painted & drawn nests, sculpted them out of glass and collected real ones by the dozen - i just had to make a little silver one.
using bits of snipped off headpins, lots of 28 gauge dead soft wire and some broken fine silver chain that was in my scrap box, i just started winding and twisting around the tip of my pinkie finger then weaving in and out until i had a nest. i colored the inside with a dab of golden umber oil paint to give it some extra depth and added the little fresh water pearl eggs. yes, it took a whole afternoon to figure it out and finish it.
my boxes and boxes of beads all over the table at my studio. what a disaster.