it has been ages since i made a 'party dress' focal.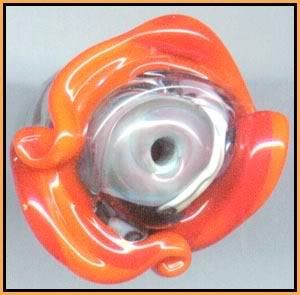 'bossa nova' carrot red ruffle with dark silver plum, black, white, end of the day bits & fine iris blue frit.
click here to see a whole collection of party dresses.
can you sort out the dog from the freshly laundered black t-shirts?