you think i would have made enough winged hearts by now...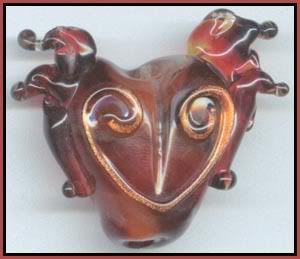 'the jester'
- transparent red, opalino carnelian & hand pulled aventurine stringers made with transparent orange glass over goldstone chunks.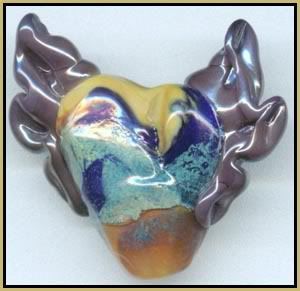 &


'darkwing'
- light silver plum wings with a heart made of end of the day bits (opalino carnelian, (ask) violet nights and (ask) caramel apple & a bit of silver foil.
soon, some beads made with the new
arrow springs
kugler (ask) glass called 'caramel apple.'
if you would like to see a whole photo collection of my hearts, click
here
.