plump berry shapes with big leaves.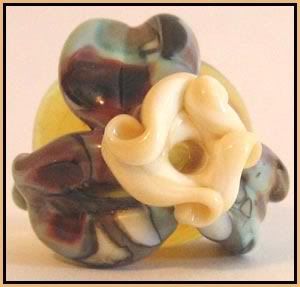 light topaz berries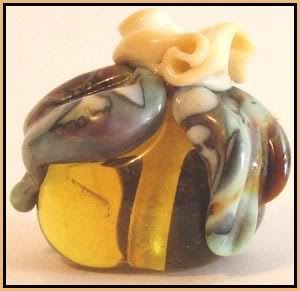 the leaves are copper green with bits of raku and dark ivory frit.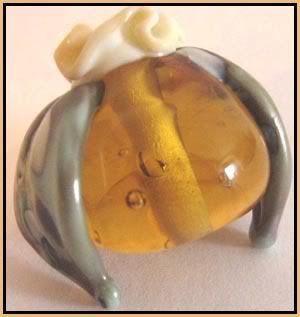 the ruffle on top is dark ivory.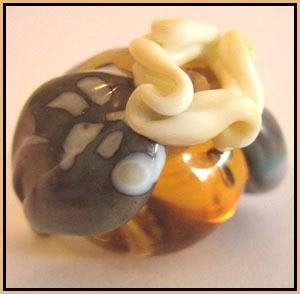 first make the leaves and set them aside on a graphite marver while you make the berry.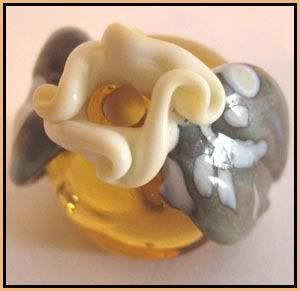 then, pick up one of the leaves, gently warm it in the flame. heat the spot on the bead where you want to place the leaf and firmly place the leaf onto the berry. heat the leaf and bend it down around the berry.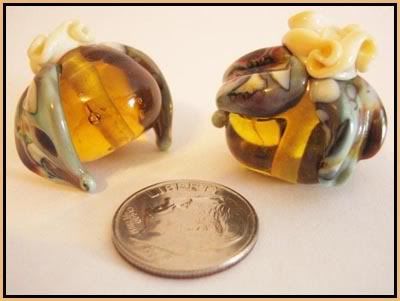 finally, add a collar of glass at the top of the bead, heat and twist.