a nightime snapshot of the downtown flock. just one tree, of the dozens of trees, full of thousands and thousands of crows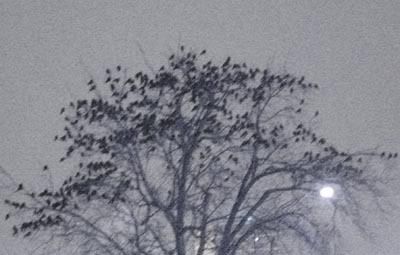 a pendant for my sister.
the bead was made with a light grey core wrapped with silver foil, that center was encased in light transparent blue and some fine silver wire added on the outside. the extra baubles are pearls and a small nugget of rock crystal. everything's hung together on a sterling silver chain.