amphitrite was a greek sea goddess and consort of posideon.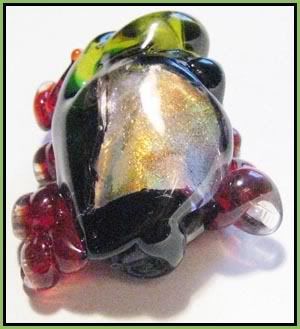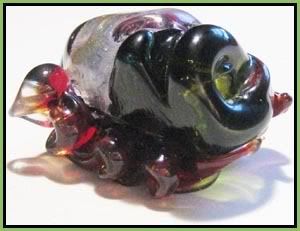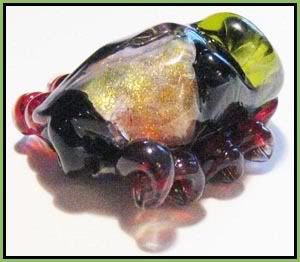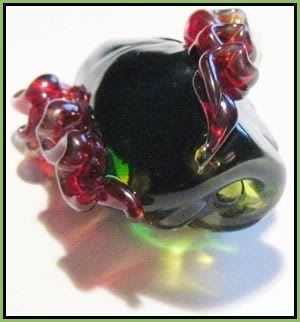 'amphitrite' - transparent grass green, transparent teal, pearly white dichroic, clear & ruffles of messy bordello.
i love this bead. it looks like a shell and a fossil and like a tiny sea creature all at once. it also looks like treasure.