we all went to see king solomon burke - one of my all time favorite artists.
here's miss mango, and some old lady, up front at the end of the show when he invites everyone up for pictures.
mango has a fresh red rose - he passed them out to some of his female guests.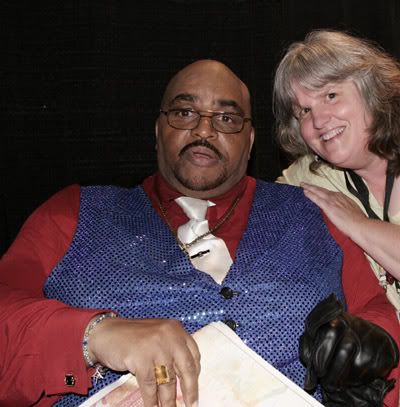 then after the show, frantic frank, took that old lady back stage to meet king solomon burke.
man, does she look happy or what? he looks rather stunned...
thanks frank! since miss jones (frank's intended) could not be there. solomon burke sang to her over the cel phone and commanded them to produce 15 children. no joke from a man who has 17 children of his own.
my favorite solomon burke song - always keep a diamond in your mind by tom waits.