finally - some beadiliousness to post.
a bracelet and earring set made with my beads, coral, red jasper, cinnabar, pearls & sterling silver.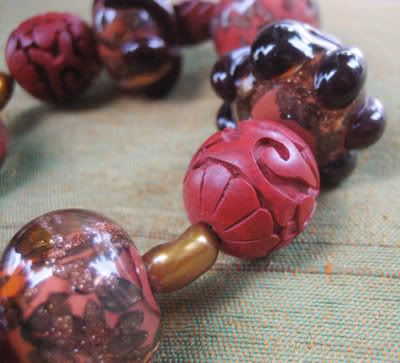 the glass beads are a core of 'peachy persimmon' coral glass rolled in aventurine frit and encased with clear.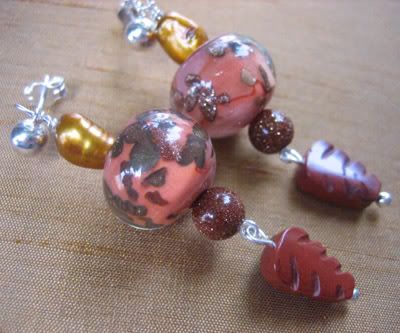 and a matching pair of earrings.

last night we saw bettye levette at the rochester international jazz festival - she was, of course, great. she did this song as her encore.