6 weeks ago miss mango gave me a box of 2part resin for my birthday.
every week or so i hear "mom have you used the resin yet?"
but, having never used the stuff before, i have to think (and rethink) it through...
today i started making some charms.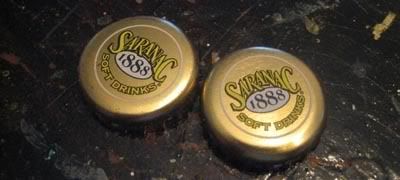 last week's diet rootbeer bottle caps from john's tex-mex on south ave.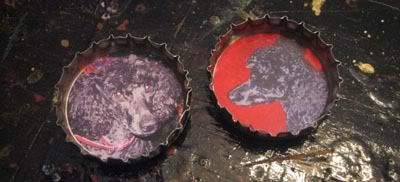 flip them over and there are kiki and napoleon.
champagne cork 'coins'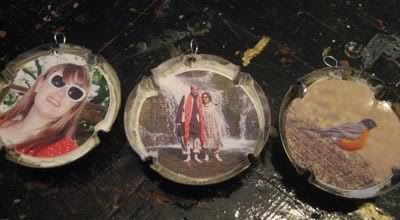 turn them over and you have miss mango, j&j and a fat robin.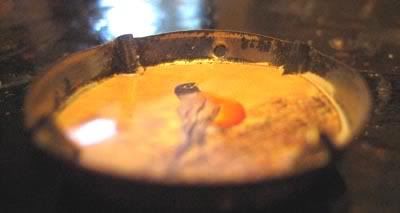 first i punched holes into the sides of the caps with an awl, them using my dremmel filed down the rough edges. then i made sterling silver bales from wire and tucked them thru the holes.
using acrylic molding paste i filled in each cap bottom, thus securing the bale, and plonked the photos in place. when the paste gets good and hard i will add some glitter around the photo edges and let that dry. lastly, the resin will be mixed and poured into the caps. wish me luck.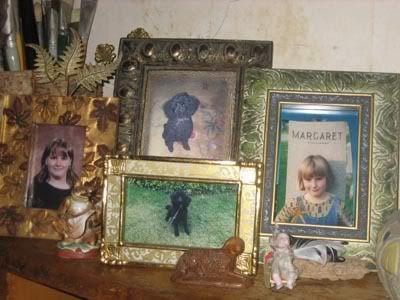 a gratutitous snapshot of snapshots at my studio.
i am feeling very sentimental about miss mango - in one week she starts college away from home.
things are going to be so dreadfully dull without her.