more galore - this time eggplants instead of earrings.
just to be a bit difficult i planted 2 eggplant plants in a flower bed next to the side door.
one plant has two lovely slender purple eggplants on it.
the second plant is a freaky eggplant powerhouse and currently has 46 small green & white striped eggplants developing on it- and more blossoms coming on.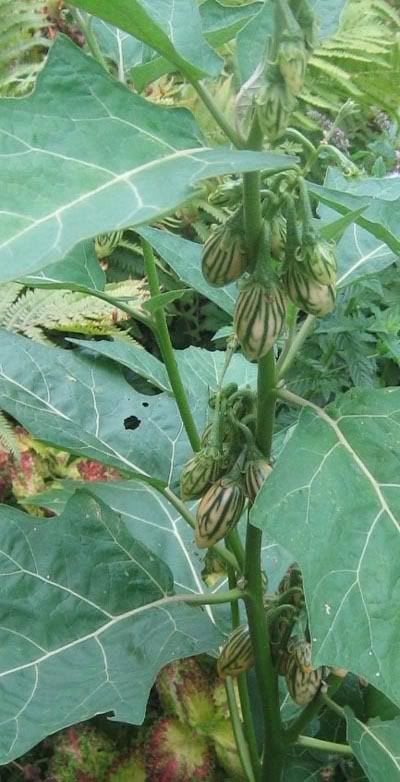 i have no idea what variety this is, or how large the mature eggplants will be.
in any case, it has been a very entertaining plant so far.