a perfect half a week get-away.
the chalet leon is the place to lay low-
and have a glass, or four, of the local wine.
this was a blueberry infused blush wine from the 4 chimney's vineyard - the oldest organic winery in new york state.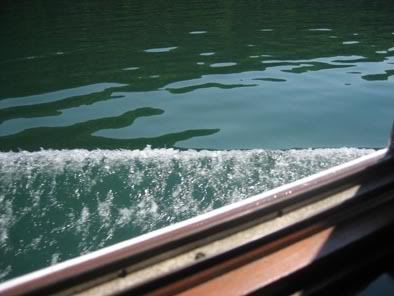 i recommend taking a boat tour of seneca lake.
a very cool, and cooling, thing to do on a 100 degree day.
that's the hotel building of the chalet leon in the up on the hillside, in the trees, on the far right. almost dead center you can just see part of the hector falls. between the hotel and the falls there are rustic cabins you can rent that are part of the chalet leon compound.
we blew bubbles and roasted weenies on sticks over a campfire.
i don't want to wait - let's go back now.