a stem of antique french hand beaded flowers.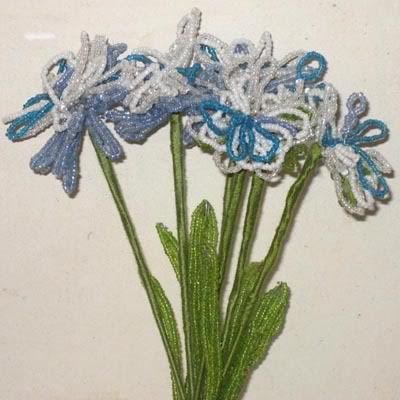 i think they may be bachelor buttons or cornflowers.
look at that amazing beadwork - each wire and bead petal is perfect.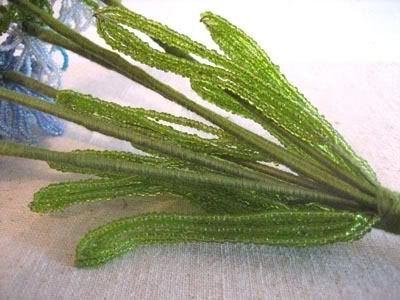 the leaves are made of zillions of hand strung beads.
every stem of the bouquet is wrapped in silk thread.
all this beauty for only one dollar...
and there was also a mess of beautiful snowy white mohair yarn at the same home.
i do so love a good garage sale.