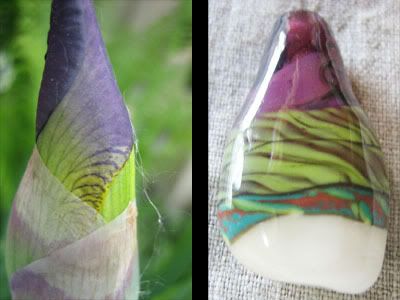 the iris bud and the large focal bead it inspired.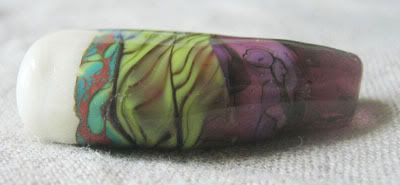 side view of the focal, which is about 1 3/8" in length.
most of the set, in all there are 13 beads.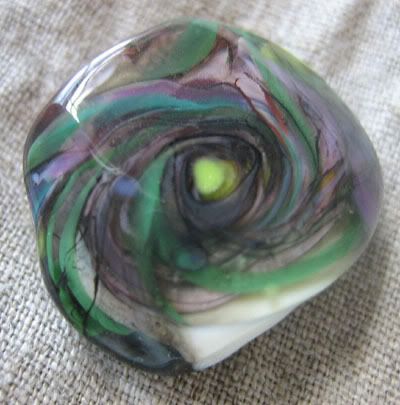 spiral coin.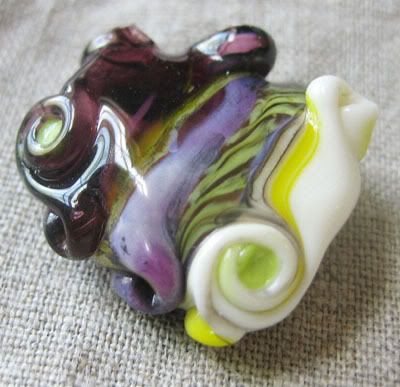 swirled tab.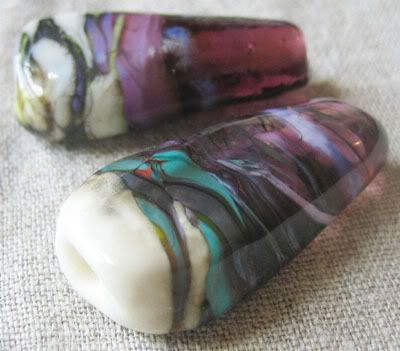 two smaller bud shaped beads for earrings.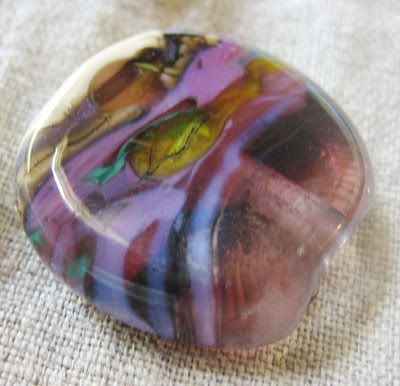 another large coin shaped bead.
all they need now is yards of fine sterling silver wire and lots of lusciously colored freshwater pearls.