i just torched for the first time in months.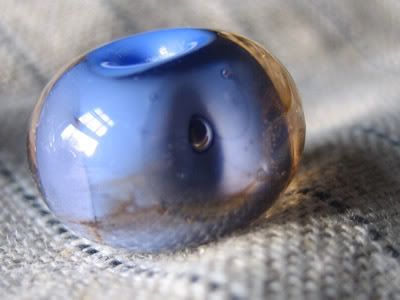 the beads are a bit lumpen,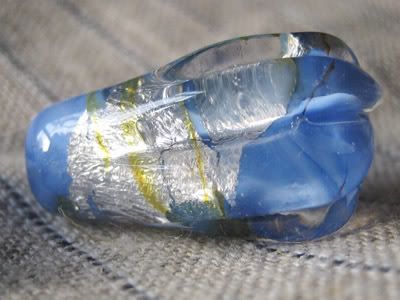 and a bit labored.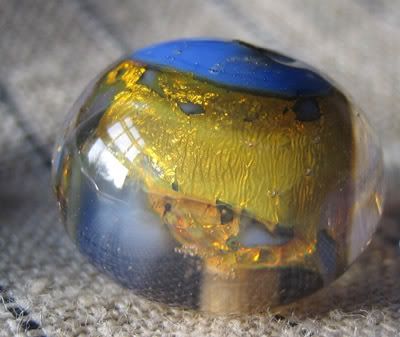 i love that when you encase silver foil with transparent pale pink the silver blushes gold.
the beads are just periwinkle, silver foil and pale transparent pink.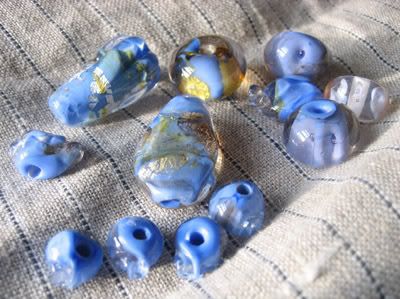 it felt so good to be back playing with fire.
one last snapshot of the swans on the bay, i love the ripples radiating out from the big bird as it scratches its head with that big orange flipper.