saturday was hot dog day at alfred university.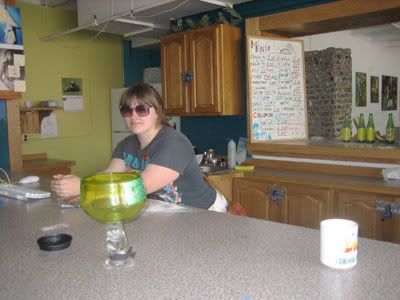 we saw margaret in position as barista at the moka joka -
and checked out the doodle show she had assembled on the cafe's wall.
i'd given her a bird doodle to post in the show. some post-pubescent vandal added some scribbled boobs. margs was annoyed but i found them rather funny.
there was a parade, we watched as she rode down main street on the walf radio station float.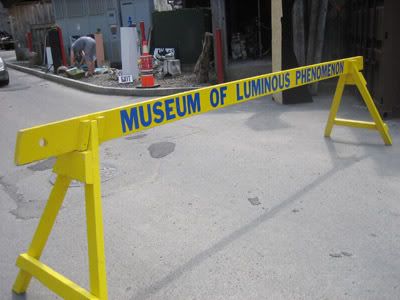 later we pondered the caution gate to the "museum of luminous phenomenon."
we all basked in the 90+ degree sunshine while watching the engineers compete in the hot dog launch. there are few things as entertaining as watching wieners shot out of catapults, crossbows and slingshots on a hot spring afternoon.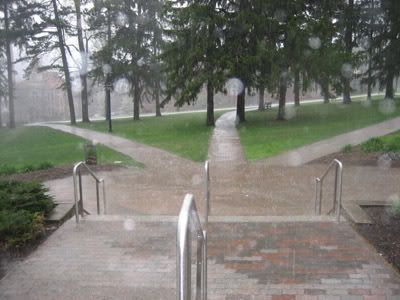 of course such freakishly warm spring weather is always followed by a wicked thunderstorm, which drenched the festivities and sent the parents scurrying home so that the kids could start partying in earnest.
a silly photograph of a rain droplet caught by my flash.