yesterday was glorious here and i ran amok.
i went to out to fairport and visited my favorite store -
craft bits & pieces.
i found pailettes.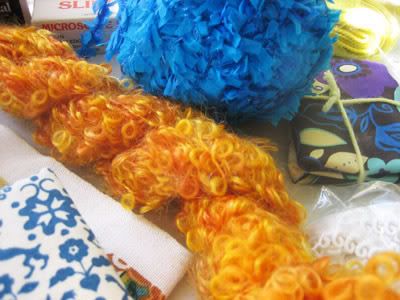 some juicy loopy orange mohair and some weird blue fringed yarn.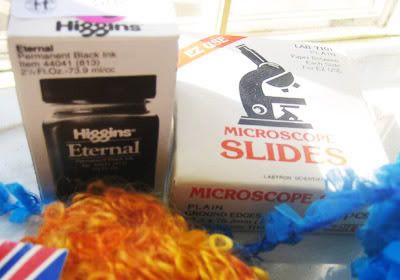 a new bottle of black ink and microscope slides.
vintage upholstery fabric in a very 70's fwench provincial motif of castles and hunting dogs.
some very cool vintage cotton webbing for tote bag handles.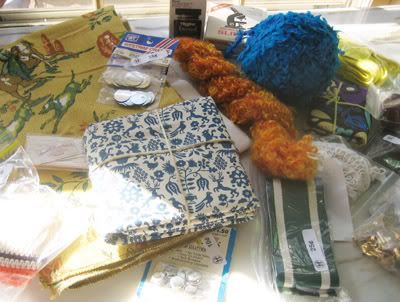 there are also "blanks" for clip earrings, more vintage strap webbing, some trim, "specially made for you by mother" tags, moss fringe, nail head studs, plastic noses for plush animals and a couple more pieces of fun vintage fabric.
total: $10.69. i love that place.
p/s - i torched yesterday.