my girl asked me to make her a present of a 'big pink bead.'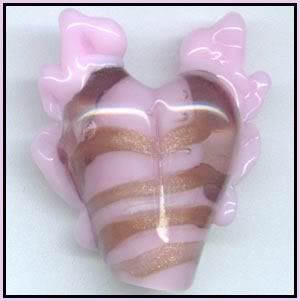 "baby girl" - gelly's sty pink by messy glass, transparent pink & aventurine stringer.
why name this post 'perfect, perfect pink?' because, this glass is the most amazing pink. it's soft, yet vibrant and not at all fussy.