as a kid i loved the big glossy picture magazine 'arizona highways.'
when it came to naming this set of beads that lovely old publication just popped into my head.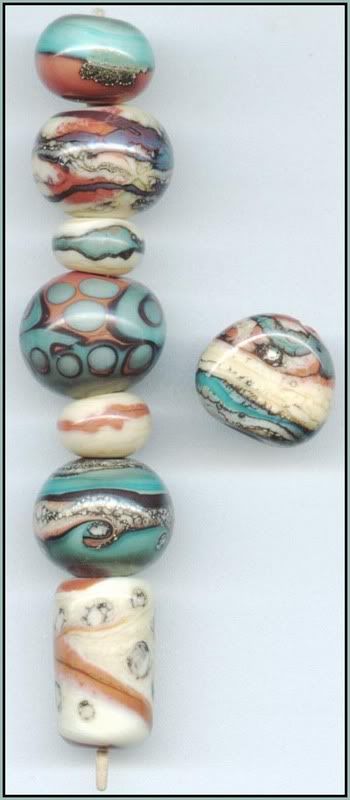 'arizona highways'
- red tile ocher, dark ivory, copper green, silver foil & silvered ivory stringer.
sometimes, when you don't know what to make at the torch, just grab 3 rods that look great together and have at it.