i just love this color combination and am not a bit tired of it yet.
raku frit (size 2) with various reds, oranges & yellows.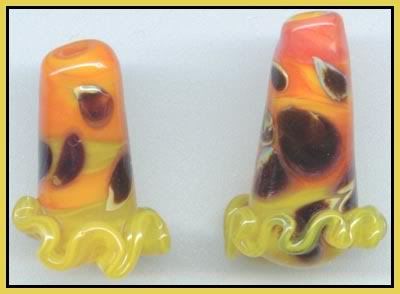 'gauguin babydolls'
just messing around making more pairs of beads for earrings.
i am nearly sold out of earrings. so, there is an urgent need to make more so there will be presents.