the native americans, in many of their languages, called turquoise "fallen sky stone."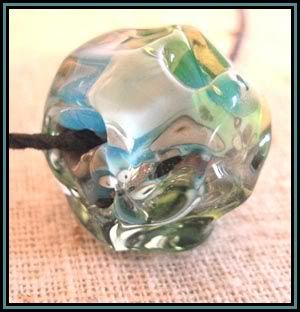 the plan was to make some beads to go with several outrageous strands of turquoise nuggets that big poppa just bought at the flea market.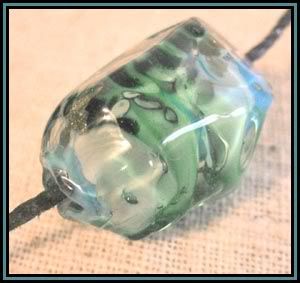 this set far exceeded my expectations. each bead is like a precious glass landscape, wonderful to the touch.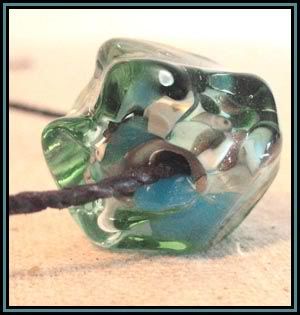 these beads were made by first winding a core of opalino turquoise and copper green.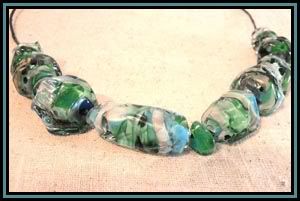 then i assembled a frit mixture of dark ivory, gold aventurine, green aventurine, avacado and lots of tiny, tiny torn bits of silver leaf.
after partially melting in the frit, i encased opposite ends of each bead with transparent light blue and transparent olive green.
finally, i shaped the outside encasing, using a flat cheese knife, into facets. giving each bead a great organic nugget shape and lots of sparkle.
the original idea page for these beads from one of my bead sketchbooks.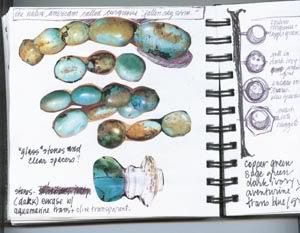 the large focals in this set of sculpted beads are huge and heavy. i have no idea how to wear these, especially if i mix them with turquoise nuggets as i had planned...
but, i am sure i will somehow manage.