i got something new to play with...
big hole mandrels.
after loving the 'fallen sky stone landscapes' to pieces, there had to be another batch using the same technique of hand shaping lots of organic facets onto tinted encasing over colorful core beads. this color combination is called 'old rose stones'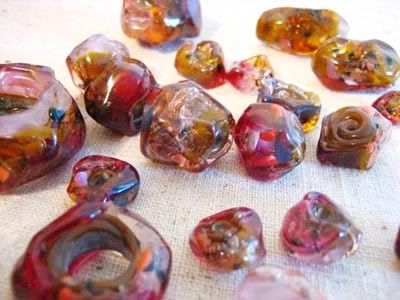 this set is made with that new
messy glass
rose quartz. also moretti special brown light for the cores. the cores were rolled in aventurine gold and aventurine green frit and then each bead was encased with rubino oro, transparent light topaz and transparent light pink.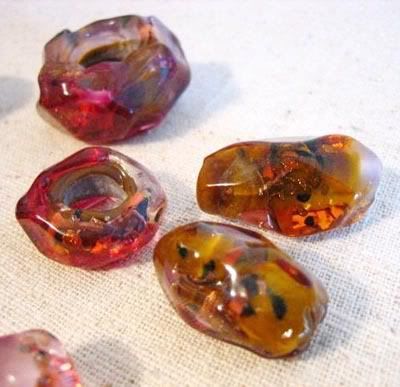 once all the glass is in place i gently heat up the beads, one side and angle at a time, and flatten it to build up random facet after facet.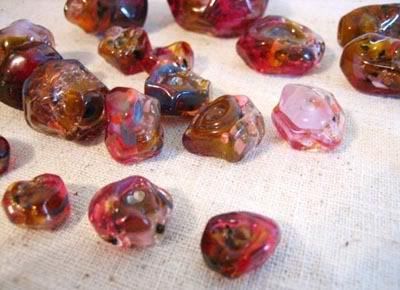 i was really into it and made a big set of them, enough for a big show of jewelry.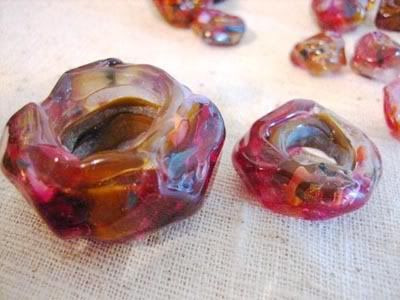 best of all, i got two different, amazing, stainless steel big hole mandrels from
moretti & more
.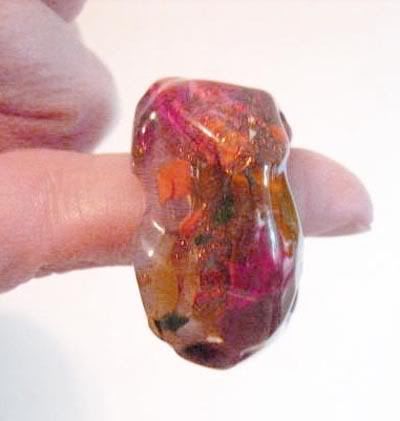 just look how big the hole is in the larger one, i could wear that big juicy bead like a ring.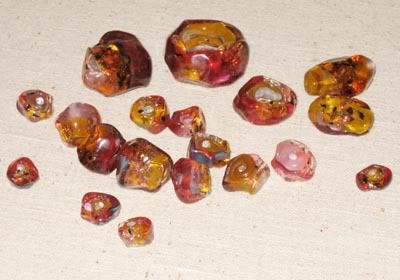 the whole set of 19 'old rose stones' beads.