making more of these nasty little 'mexican voodoo' weiners.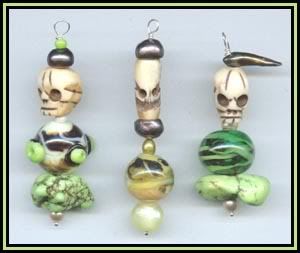 i spent the afternoon at my studio stringing beads into jewelry.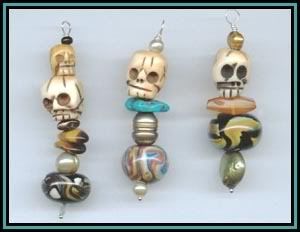 click to see all the of
the wee weirdos
and the stupid names i gave them at the beadartist website.
warning

: these pendants are not intended for supernatural use.