i made my first silvered ivory stringers last week.
is that ever fun.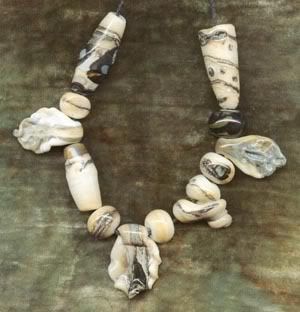 from them i made this set called "sand and cinders."
the beads were made with dark ivory (both moretti and vetrofond), 'sis' and raku frit.
they remind me of the shore here on the lake ontario border with canada.
the lucky people who live on the lake have huge yearly bonfires and afterwards the wood cinders and ash mix with the sand.
a twisted heart focal.


2 sides of a matching bird bead
i borrowed another beadlady's leaf press to give it a try.
will i get my own? maybe yes, maybe no.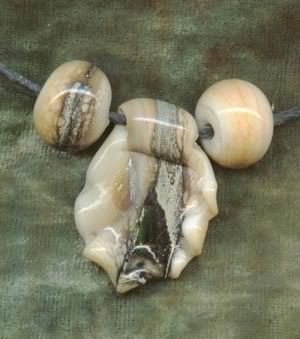 will i make more beads with silvered ivory stringers?
"hellayeh," as my daughter, miss mango 16, would say.