all the lilies are blooming and the plump half-open blossoms sort of inspired these...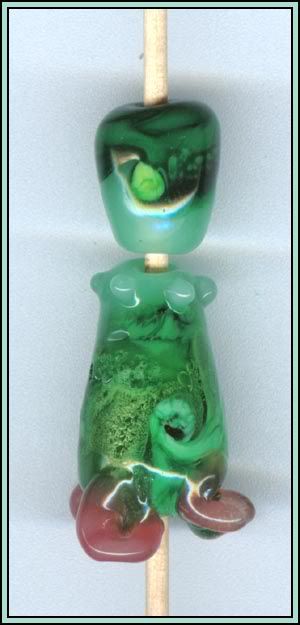 i intend to make them into pendants with pearls and other posh gem bits.
the glass that looks white was a bit of opaque uranium i had stashed away, underneath is alabaster pink rolled in goldstone frit and encased in clear. the dark pink bits on the other blossom are my new favorite color of glass rod - opalino carnelian.
and here is a preliminary drawing from my bead sketchbook.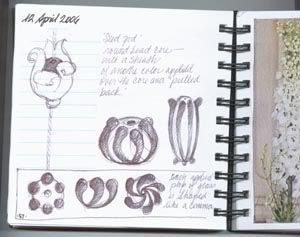 and another,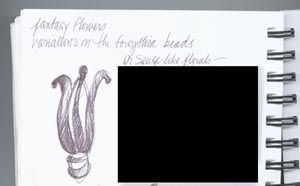 i can't wait to get back to the torch at morefire on monday and make more, more, more.