these beads were inspired by japanese amigurumi.
'amigurumi' means knitted or crocheted doll in japanese, and they are quite the hot fad.
these varmints are, of course, glass - duh.
made from the ends of rods, and wee bits of old twisties .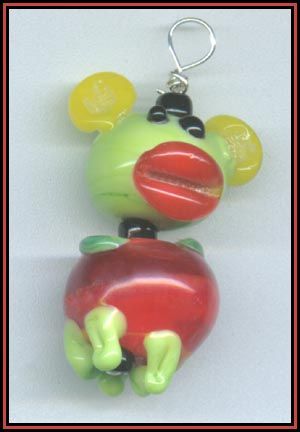 strung on sterling silver headpins and made into pendants.
the whole gang...
i don't have a plan for tomorrow's precious torch time.
maybe i could make some more heads and bodies.
there are lots more ideas for these critters in my bead sketchbook.