i found this website where handmade glass bead artists strut their finest.
it's set up gallery style, with each artist having their own 'space.'
it's called
bead artist's photo gallery
i have added it to my links on the left.
i joined and set up two small galleries within my gallery.
one for bird beads and one for party dresses.
it asked for names, so i gave all my party dresses silly titles...
"rhumba"
"garden party"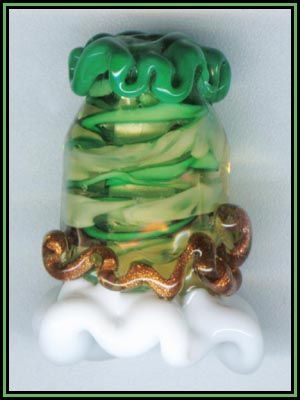 "devine"
(yes, that devine, the cinemagraphic drag diva)

"watermelon hustle"
how's that for overly decorative labeling?