a nice unplanned flameworking session last night.
usually, everything is all carefully worked out ahead in my bead sketchbook.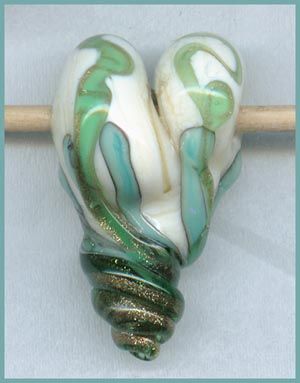 after a flowering tree filled dog walk in highland park i think this wonderful color combination just happened.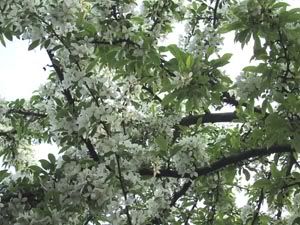 these new beads are made from moretti/effetre copper green, dark ivory and handmade goldstone stringers. the stringers were pulled with transparent grass green (medium) encasing the aventurine chunks. if you neeeeed some, you can get aventurine chunks from island glass' ebay store
Moretti & More
i love working with the highly reactive copper green, the little sparks when you're flaming are so fizzy and somehow exciting.
walking highland park, the week before the lilac festival, is one of the lovliest walks of the year.