"hooray hooray the first of may outdoor fucking begins today" -sam abrams
one of the first bracelets i ever made came back for a visit this morning.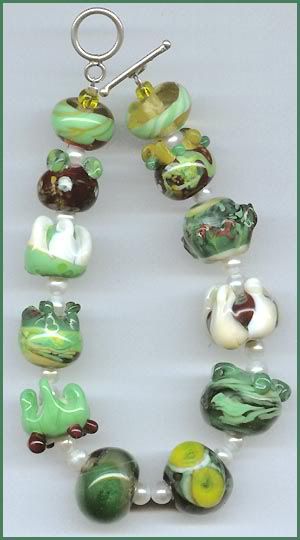 it's clasp had gotten snagged in the cuff of a black sweater and one of the crimp bead gave out.
i performed a 'while-u-wait' re-stringing and got a quick photograph of it.
i love these beads.
they were my very first attempt at beads inspired by seed pods.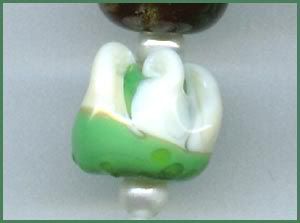 no, they do not look like molars.