easter in the empty nest
- coloring eggs is not the same without the little miss.
she is on her way here and will be spending the day with us at a friend's annual easter party.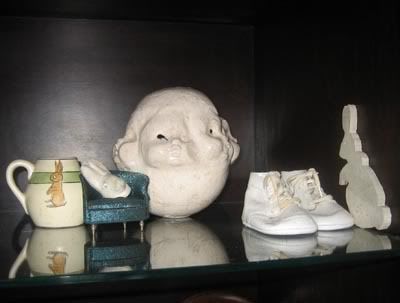 an easter rabbit still life from my cabinet of curiosities.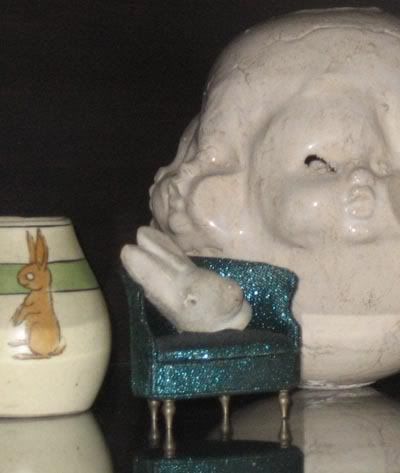 i have a large glass fronted china cabinet full of small treasures in my bedroom, a repository for all my keepsakes.