trust me, the train does not pass through nice neighborhoods.
you'll see the sinister industrial nasty parts, wide open blank spaces and the poorest backyards of the country.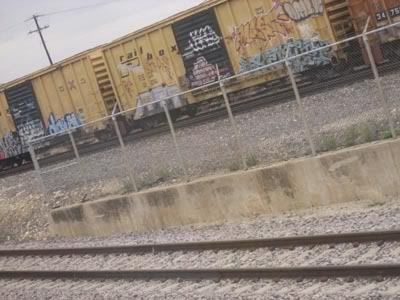 a graffiti filled train yard, somewhere.
they all have lots of strange stains and razor wire.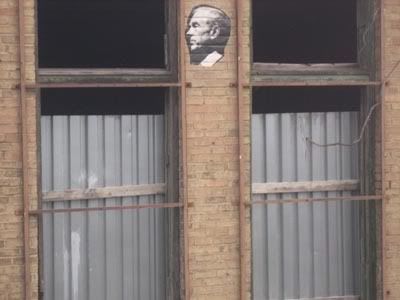 ron paul graffiti on the edge of the train station in austin, texas.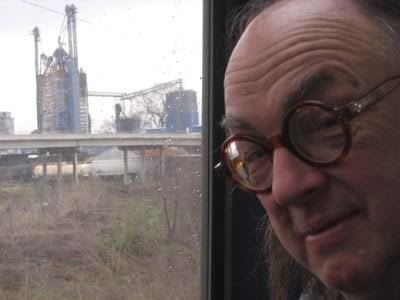 a refinery somewhere along the way.
the refineries are oddly beautiful at night because of their flaming spires.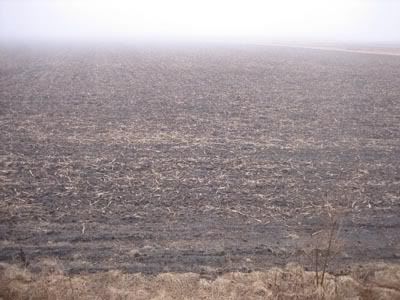 one of the endless cornfields in arkansas or illinois or missouri.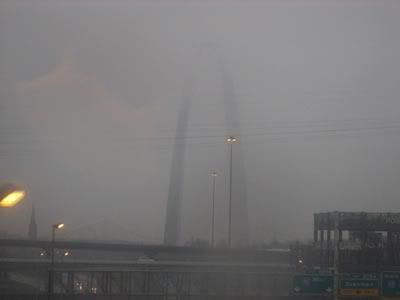 a foggy twilight view of the st. louis arch.
an alien pod storage building.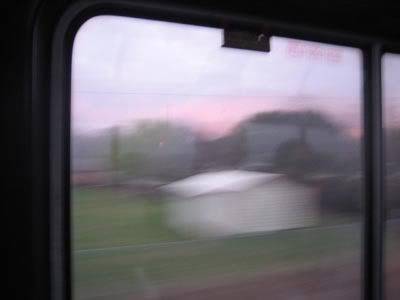 a texas sunset flies by.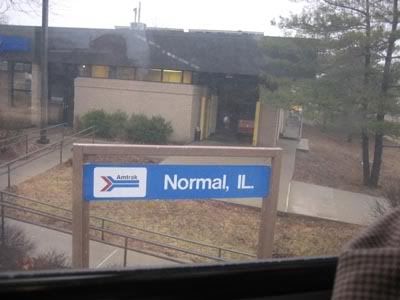 rolling thru normal, il.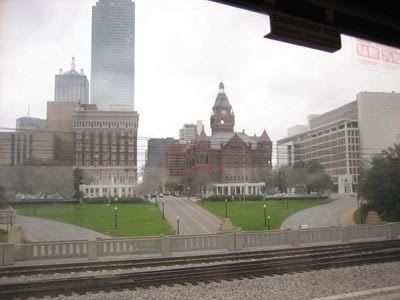 one of the more interesting sights along the way - this is the
grassy knoll
, in dallas, where president kennedy was assassinated.
as to beadmaking, i tried to bead this morning but the studio was closed. i am really out of the loop and desperate to make some wee fancy bits of glass.