the best thing you can do for winter depression is to take a class.
learn something = feel alive.
i took a class last week in machine quilting at
quilting with margaret
.
this is my practice piece of fabric.
you just strap a special foot on your machine called a darning foot and start drawing 900 miles an hour with thread.
yes, it's pretty spastic at first, but quickly things start to take shape.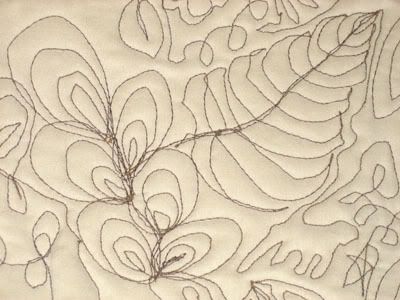 some lumpy rabbits all in a row.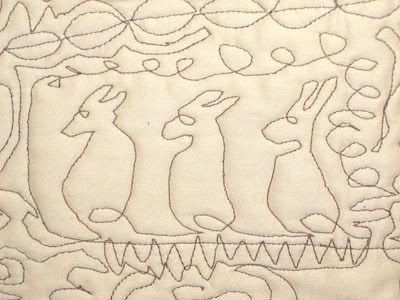 a bee.
i am still stupid sick - another trip to the doctor's tomorrow.
p/s julia nunes is now up to
3/4 of a million
hits on her utube video (below) stunning huh?