in the midst of flaying all my possessions from old studio i junked up something for my new studio.
the most amazing vintage, over the top, gold leafed lamp. my husband was appalled and completely stumped, he stood there and said "you can't mean that lamp?"
it's like a giant dr. suess plant that was touched by king midas.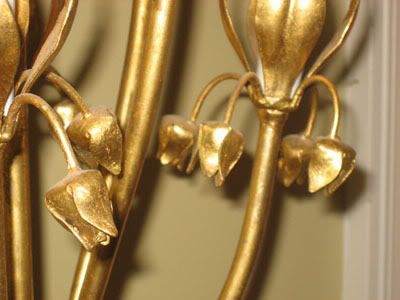 it acutally sort of matches a chair that i already have - and another lamp.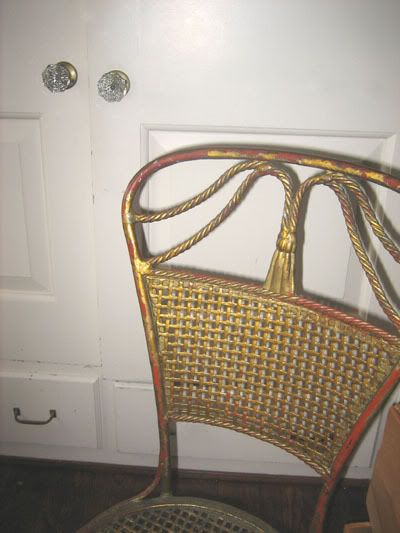 yes, there is a second lamp. different than this one but most certainly made by the same company. i promise to post pics of both lamps when the new studio room is complete - because two of anything make a great pair of earrings.