can you find the poodle in this picture?
napoleon's there - at the top of the bed. wondering what's up with the new studio digs.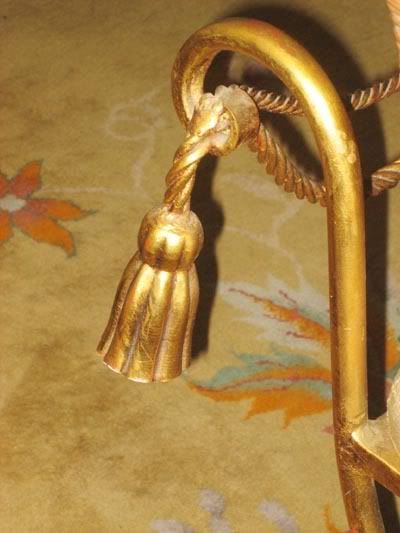 here's another little glimpse of my new studio space.
a gilt tassel on the end of a bench, it matches the chair, which matches the wacky lamps of a few posts back. it also matches a morning glorious mirror. all this gold metal furniture is very over the top and glizty tawdry. i adore shiny things.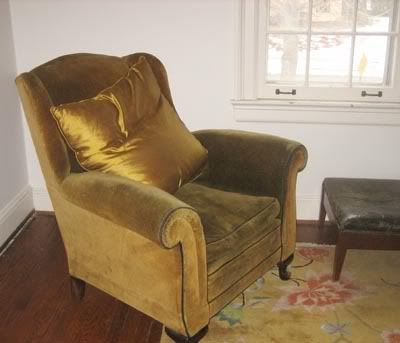 a corner of the new studio. a moss green mohair chair that fits me perfectly. that's the thing about chairs the most people never get - a good chair, like a greatt pair of jeans, just fits your ass perfectly.
i'd show you more but the rest is a messy jumble. a nightmare really.