whenever i have a really ugly bead - i etch it.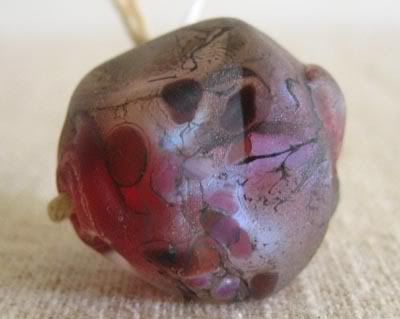 these two were hideous examples of dichroic gone wrong - and look at them now. they have this eerie inner glow that is quite marvelous.
this is what you use. most of the time you can turn that ugly duckling into a swan, and sometimes you will create an even uglier bead. which is always good for a laugh.