this is some of the best outsider art we have ever found.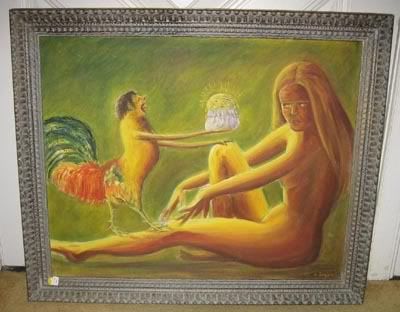 they came from an estate sale this morning - the artist's name was carl spezio.
all of these were done in the late 60's thru 70's.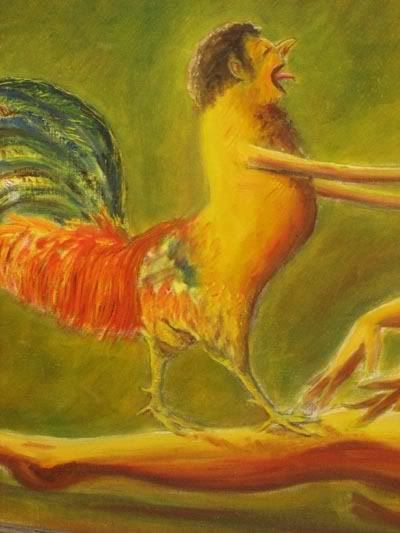 these 'masterpieces' are oil paint on cheap-o canvas boards.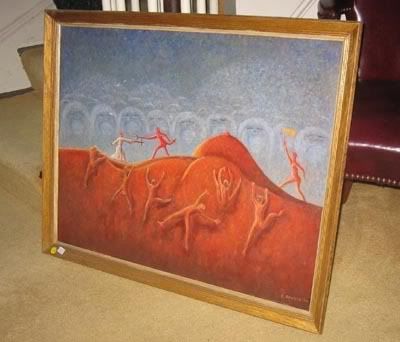 and sadly, none of them are titled.
wouldn't you love to know what he called them?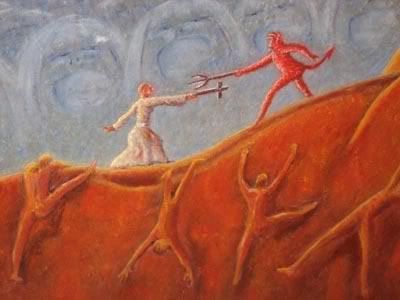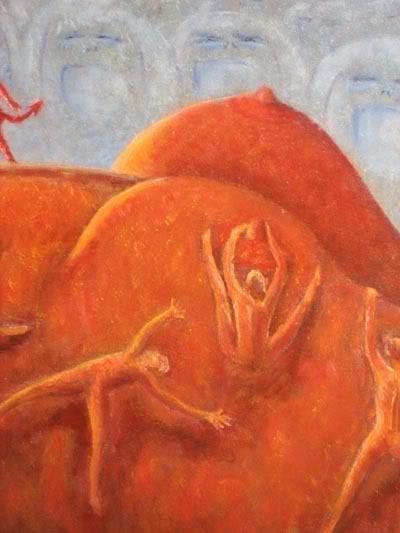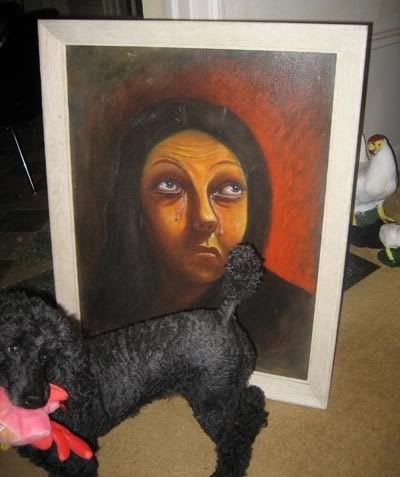 kiki p. oodle gets into the picture.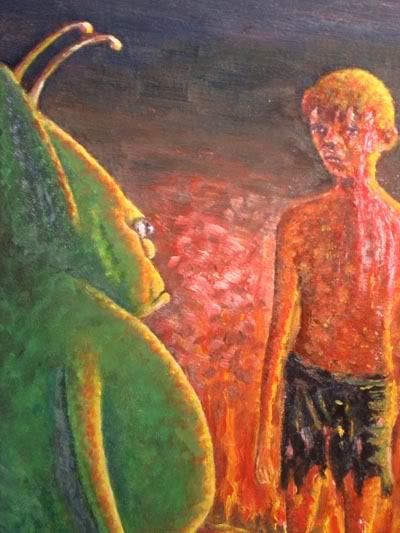 we think this one is about the barbarians song "are you a boy or are you a girl?"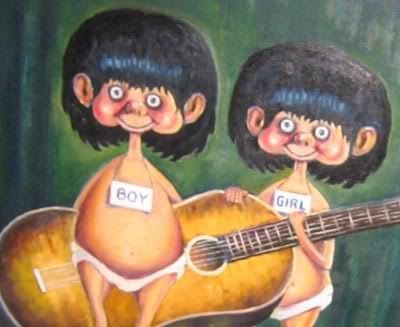 the barbarians 'hey little bird' 1964
(sorry, i couldn't find a clip of are you a boy or are you a girl?)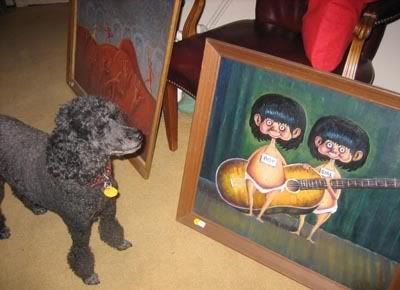 napoleon p. oodle doing his best impression of
robert hughes
.