on a recent trip to the corning museum of glass i saw this art nouveau vase...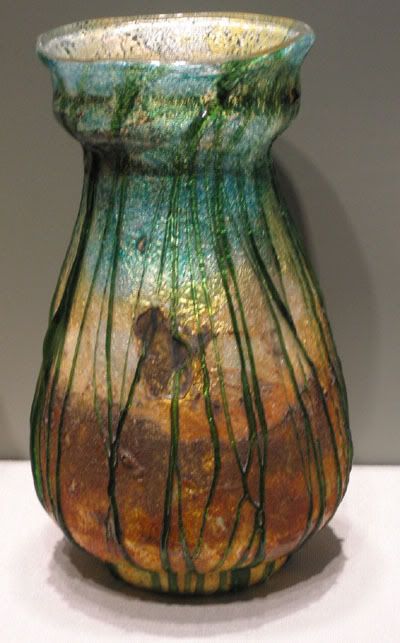 isn't the transparent colored glass over foil luminously lovely?
i finally got around to a first attempt at this technique.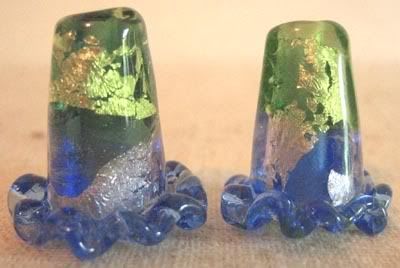 these two beads have a transparent cobalt blue core that was rolled in silver foil. then, at the top of each an encasing layer of grass green, below that pale transparent lavender with a transparent cobalt ruffle at the bottom.
wolfmother
-
'white unicorn'