i love dark silver plum glass.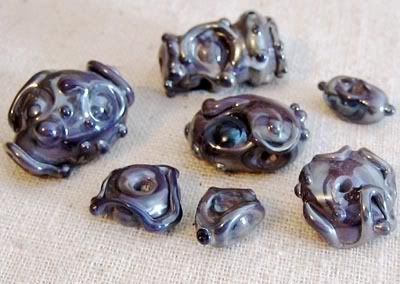 these beads were inspired by carved ebony wood furniture. i decided to make a small monochomatic set of beads made only with dark silver plum glass.
lots of surface texture was built up using stringers and a small tool that makes round hole indentations. i like the flatter lozenge shapes best, the barrel not so much. the flattened one in the center is my favorite, it is a little bit larger than a dime. a whole bracelet of these will be great, especially strung with iridescent fresh water pearls.
here is the sketchbook page that shows the initial inspiration and idea: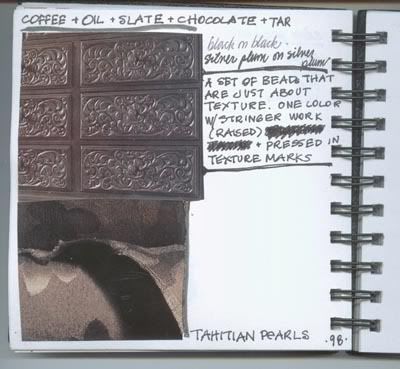 eventually i will paste a picure of the beads onto the page so i can remember what's what.