like a plot from an old horror movie - my plasma blob multiplied.
(if you scroll down to my first blob blog entry you can watch the original trailer for the blob movie starring steve mcqueen)

i now have a small set of blobs.

red red red, copper green, light ivory, large size raku frit & fine silver foil.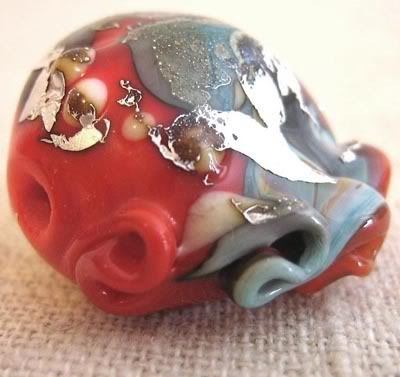 large size.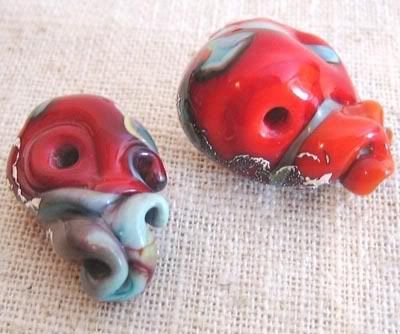 a couple of medium size.
three tiny weenie twisted spacers - too cute. shouldn't your spacers be as ornate as your focals?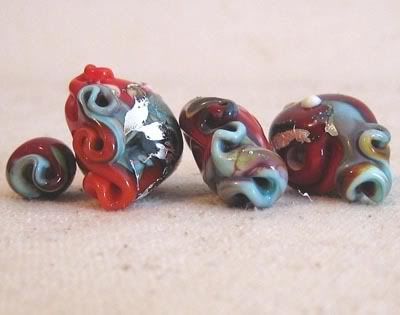 a side view that better shows the ruffled edge. this is made by grabbing the hot glass and giving little twists with your tweezers.
add in the original bead and now there is a set of 10 - a bracelet and earrings?