Currently, these are my favorite earrings.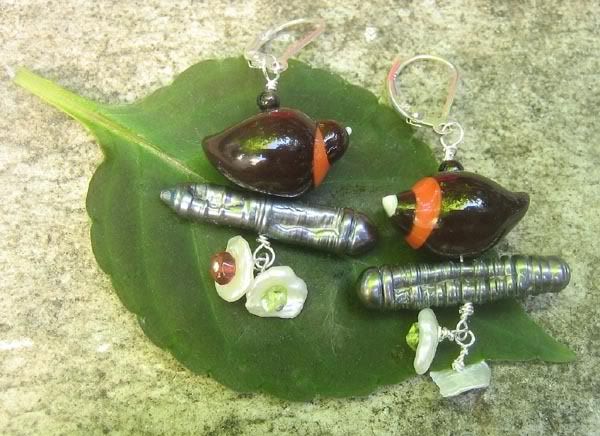 Two little glass robins perched on stick pearls with little blossoms. The blooms are made with cornflake pearls wired into charms that have peridot and garnet centers. The wire work and findings are sterling silver.
I put them out at last weeks craft show and was pleased they did not sell.
Why do I do that? I should have just put them in my jewelry box to start with.
Fall is here. It was really chilly and damp this morning. Dick made a nice pot of hot cereal with golden raisins for our breakfast - thus officially launching oatmeal season. Sigh, leaves are turning, I am wearing socks everyday, cider and frycakes sound delicious and etsy is all about Halloween stuff. I would enjoy fall a lot more if I knew that winter was not right on its heels.