Wrap it up and put a bow on it -
it was my most successful show, ever.
A huge thank you to everyone that came out to the Rochester Public Market on this perfect fall day!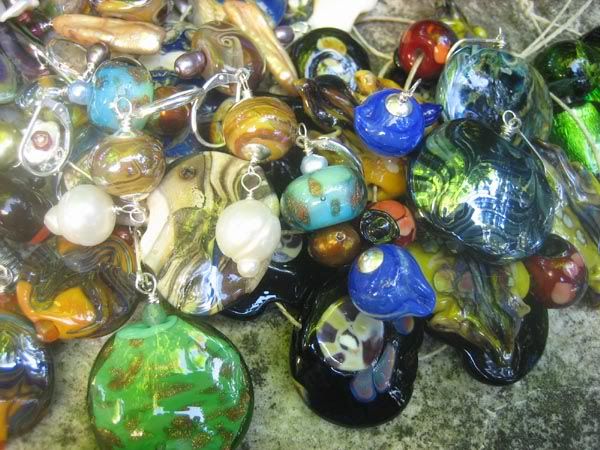 This is a snapshot of the pile of earrings that I made for Artists Row. I will show some of the individual pairs later this week but right now I'm toast.
Good grief, good night.