Falling off the face of the earth - falling leaves -
I have been in one ugly mood this week so i just stepped back and kept my bloggy mouth shut.
Dark skies in her eyes.
Despite my petulant mood this week I made a lot of stuff - including these beads.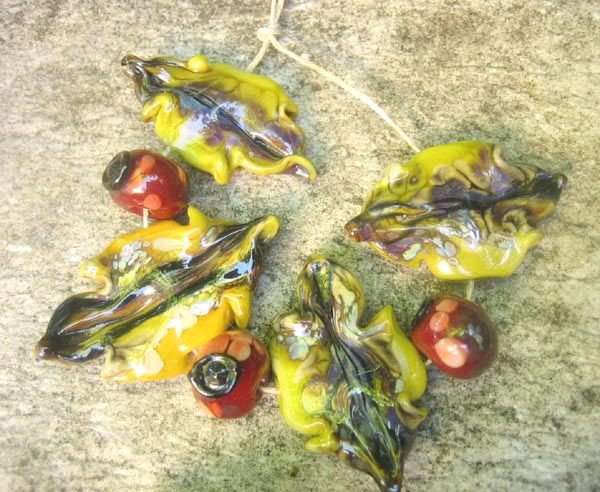 The start of a necklace of autumn leaves and berries.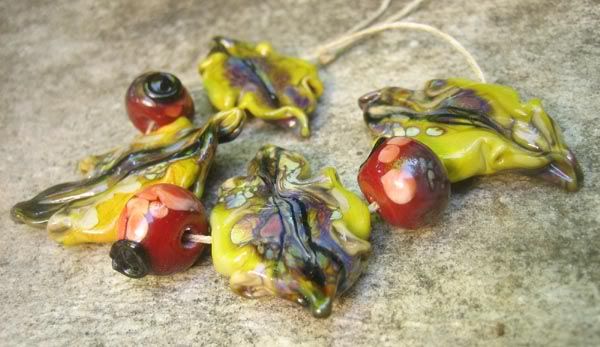 The base glass for the leaves is
Cims
Commando and Effetre Butternut. On top of that I layered on some avocado and raku frits and then wrapped them with too many fine threads of Cim's tuxedo black glass. Next batch - less black - despite the fact that Cim's tuxedo is my new favorite black glass.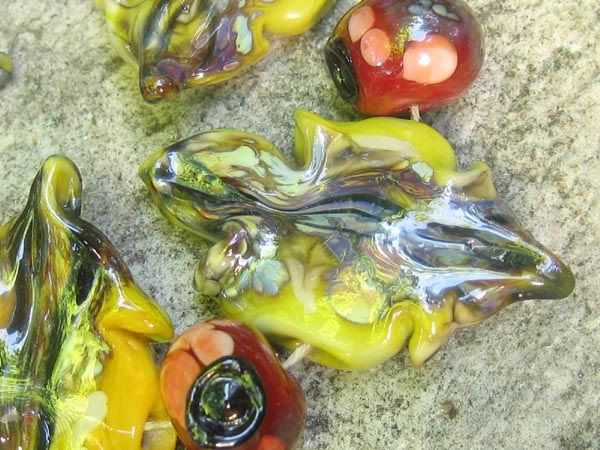 The berries are coral with mixed coral frit.
When I make the next batch of beads for the necklace I think I am going to make some dark gray branch segments to go along with the leaves and berries.
The inspiration for the beads.