my latest bead fixation...
hearts with wings.
"harlequin" black, white & carrot red
these are huge focals, perfect for pendants.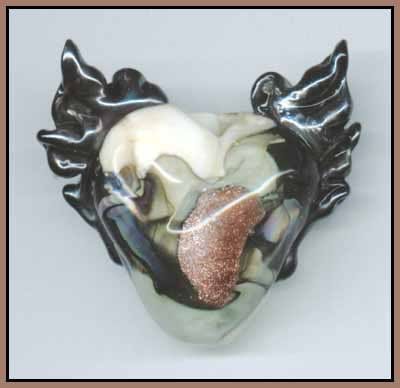 "blackbird dream" dark silver plum, dark ivory, aventurine chunk & light transparent blue
"gray lady" pastel light gray, steel gray transparent & aventurine stringers
last weekend's show "eggs and art" (a holiday art & craft sale/brunch at Java's public market cafe) was a lovely success. thank you to everyone who came out, in the sleet, for waffles and beads...