someone i was torching with, on monday, was gracious and generous - she let me try her zoozii kalera long & lean press, thank you.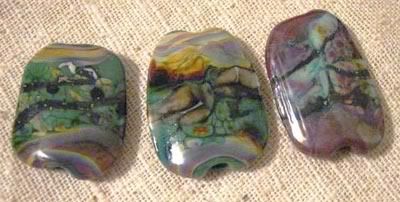 yes, i gave into press temptation...
and these are my pitiful first pressed beads.
yet, there is something about them i love, the painterly surface.
maybe i will have to get a press...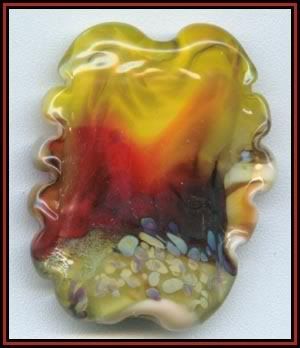 i also made this bead with the press.
because i wound entirely too much glass onto the mandrel it mushed out the sides.
with a blade i hand shaped the edges - this technique may have a future.
'maple leaf charm'
a dark ivory core with transparent red and dark special brown, encased in striking electric yellow and then the bottom rolled in fine raku frit.